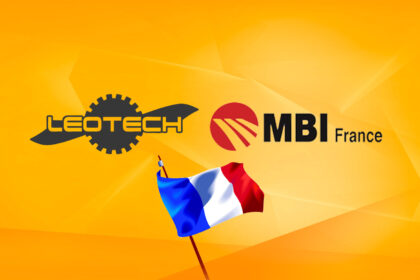 Leotech is pleased to annouce the new commercial cooperation with the
france company MBI FRANCE.
MBI FRANCE, born in 1997 and based in
Lespinasse, near Tolosa, is leading range of high quality earthmoving
buckets, excavator attachments, demolition equipment and construction
solutions and starting from January 2023 will be the LEOTECH dealer
(consulting, sales and service) in France.
We are really proud of this new cooperation.

MBI France
98, rue des Lacs – 31150 LESPINASSE
Tél : 05 62 73 41 17 – Fax : 05 62 73 19 66
commercial@mbifrance.fr