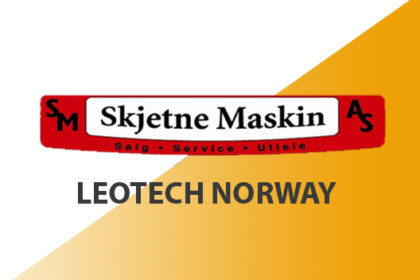 Leotech's products will be available in Norway through the new dealer Skjetne-Maskin.
The Norwegian market, along with the Northern Europe markets, indubitably represents a reference model for environmetal protection policies and culture, as well as for the occupational health and safety.
We are then very glad to announce the partnership beween Leotech and Skjetne-Maskin for the sales & service of Leotech's products in Norway.
The team at Skjetne-Maskin will provide you any information or advice, particularly on the MOTOFOG range of products.
You can find all the details in the contact page.